Landmark Home Solutions
Waterproof Masters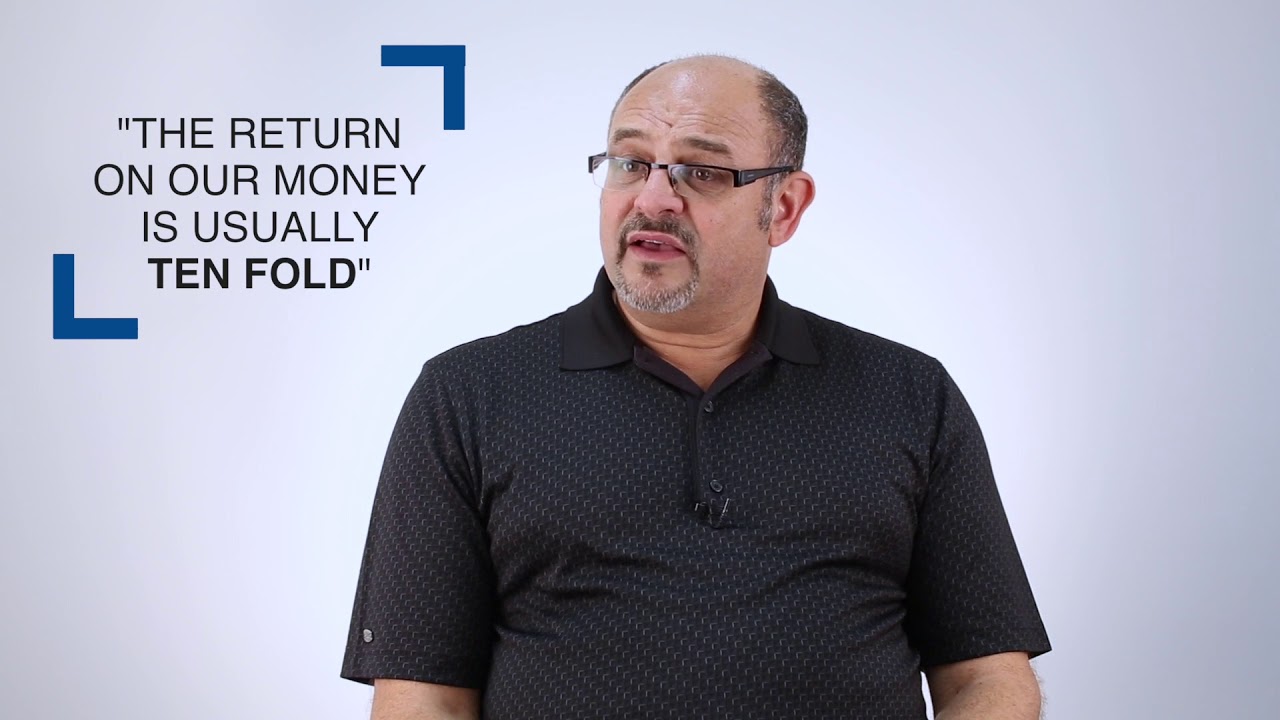 John from Waterproof Masters shares his success with the Money Saver. "The return on our money is usually ten fold."
Boston Pizza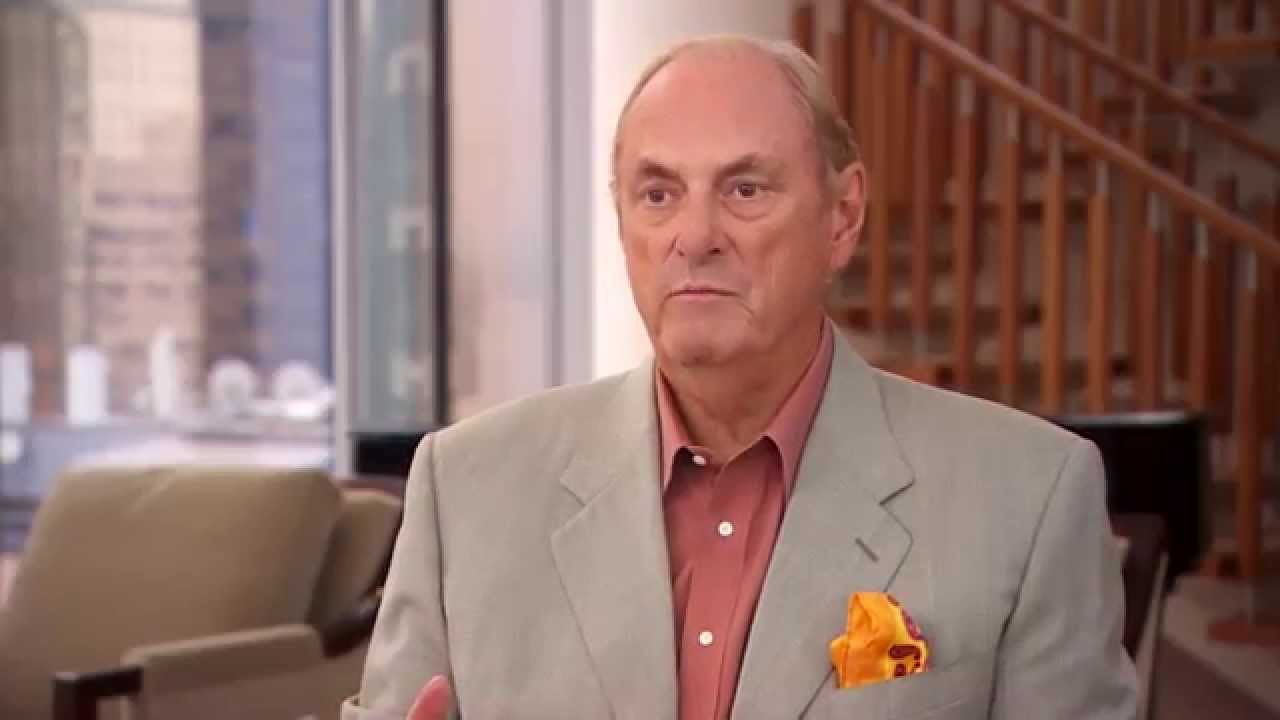 Church's Chicken
Mono from Church's Chicken, British Columbia shares his success with the Money Saver Envelope project. "Every time the Money Saver Envelope gets delivered my sales and customer counts increase.  When the 500,000 envelopes go out a lot of people try us for the first time.."
Cagney's Restaurant
Alex talks about Cagney's long-standing business relationship with DRMG and refers to his continuing success in generating new customers and increasing sales.
Oak Park Dental
Dr. Ralhan heaps praise on Money Saver magazine and Marketing Strategist Senthil for helping him acquire new clients.
Exclusive Contractors
Peter Kovacic from Exclusive Contractors talks about Direct Response Media Group's success in delivering new client leads.
Concept Lighting Galleries
Don Parans, President of Concept Lighting Galleries, talks about DRMG's part in the growth and expansion of his business.
RCC Waterproofing
Tony Romanelli from RCC Waterproofing talks about Direct Response Media Group's success in lead generation.
Mr. Sub
Rita from Mr. Sub and Country Style talking about her relationship with DRMG.
Pizza Pizza
Pat Finelli, CMO of Pizza Pizza shares his thoughts on increasing brand awareness using DRMG MoneySaver and Ad Cards.
Property Washers
"It has been a pleasure working with DRMG for the past year. My rep, Taralea, put together a fool
proof plan for the Money Saver envelope to help me succeed, she made sure my art was just how I
wanted it and everything was delivered on time and as it should be. I finished 2017 very strong with
this organization's help, my sales have doubled year over year. I look forward to seeing what 2018
will bring." – Andre Pastor, Property Washers B.C.
Kukus Takeout, Delivery & Catering
We just wanted to let you all know that we measure our results with Money Saver and the results have been nothing short of outstanding in helping growing our business. Randy Madahar – Kukus Takeout, Delivery & Catering
Go Laser & Sun Village
At first I thought "Money Saver" may attract the wrong type of readership, people that wouldn't be interested in our kind of service. With the assistance of one of your very professional consultants (supplied free with your service), we designed an ad using the formula he suggested for a direct mail campaign. The cost was very affordable compared to the alternatives and I decided to give it a try. I promoted my business in Kitchener and I was amazed with the results. We have signed on every mailing this year in Kitchener and look forward to a very successful year with the help of "Money Saver". Thanks for providing a wonderfully effective service. Vedran Hasanagic – Go Laser, Owner
Con-Restor Technologies
I just wanted to drop you a line to express my great satisfaction as a result of my advertising in Money Saver. I have done some advertising before with other mediums with minimal results and quite frankly was expecting the same with your program… what an amazing surprise. I was blown away from the response I received. As you know, as a result I'm signing up for more editions! Thanks again! Paul Phaneuf – President Con-Restor Technologies
Classic Products Roofing
We conducted a six month study to see which direct mail magazine companies would perform better. We ran identical promotions and added promotion codes to the ads. Home $aver Magazine outperformed the other magazines. Home $aver's advertisers represent a wide variety of goods and services attracting a broader readership than the home improvement oriented publications. After our six month trial we chose Home $aver Magazine and signed for every issue. I would like to thank you for all your help, advice and professionalism. We are looking forward to a very long and successful relationship with you. Normal Wells -Classic Products (President)
Aire One Heating & Cooling
"Home $aver provides consistent redemption, mailing after mailing. We've been pleased with the return on our investment and the response we receive every time!. The Guaranteed Exclusivity they offer allows us to eliminate our competition. Aire One, Heating & Cooling – Kevin Moasavi (Owner)
Wally's World & Restaurant
We operate in the very competitive restaurant market. Direct Response Media Group has exceeded all expectations in bringing new customers to the restaurant. The professional sales consultant is the best I have ever dealt with in this industry. Wally Alawar – Wally's World Restaurant -Oshawa, Ontario
ABC Driving School
We operate in six locations across the GTA. Direct Response Media Group is a valuable partner in growing our business. We have complete flexibility in targeting our advertising campaign to seasonal fluctuations in the business. And, the ability for geographical market segmentation is unparalleled in the industry. Tony Q. ABC Driving School
The Door Factory
The Door Factory has been in business since 1957. Over this time period, we have dealt with many advertisers. Direct Response Media Group ranks at the top of this list in generating new customers. Kristina Marks -The Door Factory Scarborough, Ontario
Queen's Flooring & Design
We are leaders in specialized custom made prefinished hardwood on stairs, and custom laminate and hardwood designs. Direct Response Media Group is a leader in the Direct Mail industry. It has been a very rewarding partnership. George Chouaa -Queen's Flooring & Designs -Courtice, Ontario
Dean Myers Chrysler
At Dean Myers Chrysler, we have done a lot of marketing over the years. You would think, after being in business for more than 40 years, that everyone knows our business and advertising would not be needed. We were mistaken! After starting the advertising campaign with Direct Response Media Group, customers were coming in that didn't have the slightest clue we were in business. With all the new families moving into the city, you can never stop advertising. People need a reason to come in and spend money at your business. Direct Response Media Group magazines get out our message with guaranteed delivery to every home by Canada Post. This has really brought us to a new level. Our service bays are much busier and our car sales are up. I just want to thank everyone at DRMG for making our business better. — Dean Myers Chrysler Philip Prather
All About Windows
We had tried many means of advertising since starting our business in 2007. The Money Saver magazine has proven to be very effective in letting the customers in our demographic know about us and our window defogging service. And the return on investment is fantastic! My only regret is that I didn't advertise in the Money Saver sooner. Claire L Corley. All About Windows.
Ginger and Crew
I have had a great experience advertising with Money Saver. About 80% of the people who call end up being repeat clients – I will be using the service again for sure! Cheryl-Lynn Roberts – Ginger & Crew
Rising Sun
Since advertising with Direct Response Media Group, our martial arts classes have been filled to capacity. It has been a very profitable relationship. -Cees Keukens – Rising Sun Martial Arts – Scarborough, Ontario
Superior Bath
We continue to advertise with Direct Response Media Group because of the new customers arriving at our showroom. It has been the most cost effective advertising we have ever used. Joe Beninato – Superior Bath Reno – Ajax, Ontario
Streetsville Bowl
I have found Money Saver to be a very cost effective means to reach potential customers. The redemption rate for coupons has increased with ever mailing. I would recommend their services to anyone. Tony Bonoro – Streetsville Bowl -Mississauga, Ontario
Ameri-Can
The response rate from the first ad in Home Saver was phenomenal. The phone started ringing the same day that the magazine was distributed by Canada Post. Please reserve my space in the next mailing. Arnaldo de Sousa – Amer-Can Landscaping
Gabriels
We consider ourselves to be a casual upscale restaurant. The thought of advertising in a "coupon magazine" did not cross our mind until we decided to give Money Saver a try. That was three years ago and we have never looked back. The response rate was excellent. On average, 200 coupons are used per month in our restaurant. The majority are new customers. Bill Bountas, Gabriel's Ristorante
EverGreen
In business for over five years, Evergreen Stucco is quickly becoming one of Southern Ontario's most respected stucco and home exterior renovation companies. I consider the Direct Response Media team to be the best in the direct mail industry. The number of leads generated at each mailing of Home Saver magazine is phenomenal. – Vic Lebelle -Evergreen Stucco Inc.
EverGreen
We are thrilled with the results of our first mailing with Saver Media. In the first week alone we received enough business to keep us going all summer. Thanks for sharing the formula for successful ad campaign. Evergreen Stucco – Vic Lebelle (Director Of Marketing)
Roof Worx
I am thrilled with the results of my first mailing with Saver Media. In the first few days alone, I received enough calls to get my business off to a roaring start. Being a new business, I had to be cautious about finding the correct advertising method that would give me lots of exposure and also be cost effective. Money Saver satisfied both those needs. I would recommend their services to anyone. Flo Becker President Roof Worx
Beam Central Vacuum Systems
"Money Saver ads work great for our business. It increases both foot traffic through our door and countless phone calls looking for more information. The near-full size booklet and glossy colored ads show very well. We find that it's the best way to reach our existing and potential clients city-wide with guaranteed home delivery through Canada Post. Andre Asselin – Store Manager – Beam (Winnipeg) A Div. of Vacuum Connextion Inc.
Supreme International Shutters
This is the first time placing an ad in Greater Toronto Living Magazine. We are very pleased with the results achieved in this one mailing. Our sales tripled when compared to last year and it was the direct result of this one ad in your magazine. These results were amazing when one considers the downturn in the economy. – Michelle Littleford Supreme International Shutters.
Sol'exotica Tanning Salon
Everyone at Direct Response Media Group and Money Saver were fantastic to work with. From ad design, layout and placement I was always made to feel that our needs were met. Sales team is fantastic in working with us to bring our ideas to life." Mike Nafekh – Business Development – Sol'exotica Tanning Salons
GPM Cleaning Services
Direct Response Media Group has allowed us to take our business to the next level. We are now able to reach a larger area of clients in a shorter period of time which increases our ROI drastically. If we were to continue the way we were marketing our company in the past it would have been 3-4 years before we acquired the client base that we did with marketing with DRMG. I can't thank DRMG enough! Gerald, GPM Cleaning
Vincent's Barber Shop
Thanks, Direct Response, for the great job and the excellent customer service – Joe Petrilli, Vincent's Barbershop.
All the Right Curves
Putting our ad in "Money Saver" has really gotten our company name out there. The staff have been great to work with and the ad designs are awesome. The response we are getting is just what our company needed. Good work guys and THANKS! Jeff & Pam – All The Right Curves Landscaping
Bath Fitters
Thank you Money Saver – you made our Fall. We have advertised in many different types of media but nothing pulls in customers like the ads in Money Saver. The phone starts to ring the first day the magazine hits the mailboxes.
Lucy's
When we want to drive traffic early in the week we use Money Saver. It delivers cost effective results. Len Little – Owner
Ontario Energy Group
We advertise in Money Saver magazine and also use the SOLO Ad Card program. This combination has proven to be extremely effective. Our ROI is consistent and the combination allows us to target mass markets and specific groupings of houses. The targeting data and the ad campaign put together by DRMG has been nothing short of amazing. With today's reduced advertising budgets, it is great to deal with a company that delivers as promised.
Tara Form Paving
"Wow" is the word I would use to describe the response that I've received from advertising in Money Saver. As a new business which doesn't even have a listing in the phone book yet, the magazine has helped me start off strong. I always know when Money Saver is delivered because my phone starts ringing instantly. I get dozens of calls sometimes as early as 7:00 in the morning and am booked a week in advance to do estimates. Money Saver has helped me get my business off the ground. Matthew Bachinski – President -Taraform Paving Co. Ltd.
Handyman Selection
I have tried several other advertising flyers, which I was not satisfied with. Since I switched over to Direct Response Media I have been very satisfied and business has increased tremendously. I would recommend their services to anyone. -HANDYMAN SELECTION
Corporate Autoworks
" I've tried them all, but only Money Saver Magazine provides consistent redemption mailing after mailing. Being community oriented with a national restaurant on the cover such as Pizza Pizza, invites everyone to keep going through the magazine every month. Keep up the great work. CORPORATE AUTO
Elephant Castle
We have seen very good volume as a result of our involvement with Money Saver. We have noticed that this advertisement is drawing in new guests and they are spending money not just on the dreaded water and burgers. Our average guest check after the discount is approximately $10.25, the coupon draws on average 20 new guests per day.
Living Spaces
Thank you for introducing us to Money Saver. It is the only form of print advertising to date that has brought immediate and quantitative results. It has been very exciting for us to see advertising results so quickly. Sincerely, LeRae Rigney – Living Spaces Fence, Deck & Specialties
Ultra Pure Water Systems
As an "added value manufacturer", we pride ourselves in offering services to our profit share retailers which our competitors do not. One of these services includes ongoing promotional discount coupon campaigns. We recently ran such a campaign in Money Saver, and were very pleased with the results. We monitor all our promotional efforts very carefully, and the ad in Money Saver showed increases in Ultra-Pure litres dispensed in all participating stores, and up to 50% in some! Thanks again to Money Saver's team of professionals in helping to make this campaign work so well! Sylvia Lasko, Sales Administrator – Dyna-Pro Environmental Ultra-PureTM Water Systems
Trillium Laser
I have been with Money Saver since they opened the Mississauga area in Fall of 2004. I am very pleased with the consistent redemption I receive with each and every mailing. We started with a test market, alternating areas between Mississauga East and Mississauga West to see which area we would draw best from. Much to our delight, we found both areas equally responsive to our ad. I have signed on for both areas and we are in every mailing this year. Thank You Saver Media with providing me a quality service that I can count on! Anna Chandler – Trillium Laser, Owner
Omni Basements
We were reluctant to even give them a try, thinking our ad would get lost in the pages. We contribute our success to the fact that Money Saver's deliveries are consistent and on time, they limit their books to 20 pages with very little repetition in categories. We believe it's the variety of businesses within the covers that keep the reader interested in exploring their books over and over again. Thank you Money Saver, for providing a 'superb' service. Omni Basements.
Blinds Plus
Blinds Plus of Kelowna does a large amount of advertising in the Okanagan Valley and a huge part of that promotion is The Money Saver Book. We receive great response to the coupon we run and our sales team looks forward to each addition. I would highly recommend this form of promotion to companies looking to increase their sales and company exposure. Blinds Plus thanks the team that produces this book and look forward to the next addition. Dave Chickloski • Blinds Plus
RCC Media
One word, WOW!! DRMG's combination of magazines is unlike anything else we have ever done. The Money Saver magazine ad response is always amazing! And the Reno and Lifestyle magazine and Greater Toronto Living magazine give us the flexibility to be in the homes of potential customers week after week – in our prime months. Also, we can pick and choose the dates and magazines that suit us best. Even in our off season, we still want to keep our name in the public's eye. Dollar for Dollar, there is nothing else that compares to the magazines from DRMG.
RCC Group
Our experience, combined with a dedication to customer service, ensures our customers get the best roofing, landscaping, and waterproofing project available to fit their budget. And, we demand top-tier results form our advertising budget to grow our business. Direct Response Media Group delivers these results month after month.
Royal Moulding
Do you need to advertise? There is no option if you want to stay in business! I let the team from Direct Response Media Group look after every detail of my advertising campaign. They have delivered the results year after year. And the sales rep is professional in every aspect of our dealings.
Majestic Mattress
Since our first mailing of Money Saver, we have seen consistent redemption and have been very pleased with the results. The magazines have an excellent shelf life as we saw customers coming in with our ad 6 weeks after it had gone out. The staff have been excellent to work with and we look forward to a lasting business relationship.
Great Canadian Oil Change
We've been advertising with Money Saver since they launched here in the Okanagan and are very pleased with the results. The full size magazine has excellent impact and we've been getting good coupon redemption. Direct mail coupons are an important part of our marketing strategy and Money Saver Magazine has been a great addition to our marketing efforts Thanks, Brian
Great Canadian Oil Change
The Money Saver for over 1 1/2 years has brought better results than any other coupon ad campaign we have. We find the Mr.Money Saver to be an Exceptional way to attract customers to our Business and a great bang for your buck. Brian and Jane- Great Canadian Oil Change – Kelowna
Window Medics
Just thought I'd drop you a quick note to tell you we love the ad. It looks great and we have received many, many calls already. Thank you for a great job. Regards, Claire L. Corley (Prairie) Window Medics
Spice Avenue
I have found the MoneySaver magazine very beneficial for our restaurant. Our first ad we signed on with worked very well and we noticed lots of coupons steadily coming in. The next month we changed it and there was a big decrease in return. Since then we have stuck with our original ad and have had nothing but great feedback and return with it. It goes to show the deal you are advertising is very crucial. -Jordan Greenough General Manager Spice Avenue
A Direct Glass
At first I was hesitant to advertise in Money Saver magazine but now after 3 mailings I'm happy to say I made the right decision. A big thanks goes out to the team at Money Saver magazine for putting together a great publication that gets the results I'm looking for. Ray Mitchell – A Direct Access Glass Ltd.
Great Finish Painting
Money Saver works. The magazine generates the calls….its up to you to close the deals. I'll use Money Saver again. Barry Dyck great finish painting
Home Saving Inc
This is to thank you all, the Saver Media Group team for all the hard work and commitment they have put together to advertise Home Saving Inc. through Saver Media. Home Saving Inc. had a great response from the ads and we had many satisfied clients in the advertised area. We look forward to be doing more business with you in the future. Thank You Sincerely, Thomas Chen – Home Savings Inc.
La Verendrye Golf
We're always looking for ways to generate traffic to our course. Money Saver has proven to be a very effective way to attract new customers and keep them coming back. This is our third year with the program, which has become a strategic part of our marketing efforts -Mitch Tetrault La Vérendrye Golf Course
Boston Pizza
Thanks to Money Saver's advice, we took their offer and left our advertising needs in the hands of their professional team of experts. The results and response have been great! We definitely would recommend the Saver Media Group to any other company that hesitates to use this type of advertising format. William Stut, Owner
Best Buy Optical
Even though the program is new to Winnipeg, it has proven to be one of the most effective forms of advertising we have ever done. That includes both daily newspapers and the Phone book. The program has brought us many new clients—from as far away as the other side of the city- -as well as served to retain our existing ones. We're also happy with the service from the magazine's publisher and will continue to do business with Money Saver. Robert Beatty & Susan Tkachuk – Best Buy Optical
Mr. Lube
There is only one way to measure an advertising campaign. Did the campaign deliver new customers and also repeat business from the existing customer base? The answer is an unqualified "YES" – for every insertion in the Money Saver Magazine.
Midas
The automotive repair and service business is very competitive. We need targeted, effective advertising to grow the business. In our view, Direct Response Media Group ranks at the top of the list when evaluating the players in the advertising industry.
Lucy's
Working together with Money Saver to fulfill our advertising needs was the best decision we could make. Not only did we get a great return for our investment but, the customers keep coming back for more. We highly recommend the Saver Media Group for their knowledge and professionalism. Len Little – Owner
Smitty's
I have seen a lot of new faces since advertising in Money Saver. The day after the magazine is delivered by Canada Post new customers arrive at the restaurant with the coupon. Many of these new customers are now regulars at the restaurant. I am very happy with the response and look forward to many more mailings – Smitty's
Subway
Thanks to Direct Response Media Groups new product the Money Saver Adcard. We had a great start to the month of March. We had a spot on the inside of the adcard, and it was sent to 15 000 local homes by my restaurant. Currently there has been over 1100 coupons redeemed and there is still two weeks left until the coupon expires. Sam Aly, Owner – Subway
Boston Pizza
It's nice to leave your advertising headaches to the experts! Thank you Money Saver for your professional advice and winning ads. It's nice to see that an advertising format like this one can do wonders for your business. Try it, you won't regret it!! William Stut, Owner
Swiss Chalet
We are very pleased with the response rate from our coupon insertion in the Money Saver which was distributed by Canada Post the first week of February, 2009. In the first week, over 1,500 coupons were redeemed. One location in the test market had over 450 redemptions in the first week. Our investment in advertising must meet the same stringent requirements for ROI as any other investment. Direct Response Media Group delivered the results. Dollar for Dollar Money Saver has been one of the best advertising vehicles we've used in years. Shafiq Mohamed -SWISS CHALET
Bella Pizza
Good news: We definitely noticed a significant increase in the orders coming from Yaletown from our first Menu drop; we look forward to the next one. It worked well for us. Thank you very much. Tak (Partner) – Bella Pizza – Downtown Vancouver
Palagio Pizza
We have been advertising with Money Saver for a long time, along with Colin's professionalism his team at DRMG really do a great job with the flyers, especially when we can reach out to our community every month on the outside of the envelope in Victoria. This type of advertising is by far the best and we look forward to the envelopes coming out every month. Because we are the only 24 Hour Delivery Pizza in Victoria, we really like the continued results each and every month. Elie Rizk – Palagio Pizza
Cagney's
We were reluctant to coupon at first, thinking that people wouldn't use coupons in a steak house, or that we would attract the wrong type of clientele. We are delighted to say we were incorrect on both counts. We love how you tailor our ad for our specific needs. It works amazingly each time. We consistently advertise with Money Saver now, using the formula that continues to work over and over again. Thank you for providing a successful vehicle for targeting our market.
Boston Pizza
We have tried many means of advertising in the past, some with moderate response and some with very little. We decided to give Money Saver a shot and it was the best decision we ever made. Within the first few weeks we exceeded the results from all other forms of advertising that we have tried. From there it just has been a shower of responses. We are so happy with the mailing-after-mailing redemption for us. William Salazar, Boston Pizza 506 General Manager, 905-819-9299